Please note that arising from the Covid 19 pandemic the Riding School is currently closed. We will keep you posted re any changes . 
***
Lessons are available for all levels of riders from the complete beginner to the competitive showjumper.
Whether you're looking to try out a horse for the first time or seeking to improve your riding techniques or getting back in the saddle after a break we are delighted to help.
Horse riding is a great source of active relaxation regardless of age and it is not just a pastime for the fit, but a sport that can make you fit. A weekly horse riding session addresses many fitness aspects: fat burning, limbering up, strengthening the body and boosting flexibility, as well as training to be as one with the horse.
"Horse riders are strongly motivated to take part in riding by the sense of well-being they gain from interacting with horses" British Horse Society
Lessons are available for all levels of riders from the complete beginner to the competitive showjumper.
Phone/TEXT Andrina 085 8519353  ( Wed to Saturday ) for more information and to book your child's lesson 
| Category | Calender Month Price | Weekly Price |
| --- | --- | --- |
| Children | €80 (4) Paid Upfront | €25 |
| Children Lead Rein | €60 (4) Paid Upfront | €18 |
| Adult | €100 (4) Paid Upfront | €30 |
Please contact us at least 24 hours in advance if you cannot make the lesson.
Group Lessons are for 50 minutes. Private (one to one) lessons are for 45 mins.
Riders must wear correct clothing (Check with your instructor)
Changes may occur to the above timetable from time to time if necessary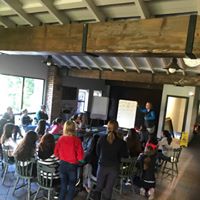 RIDING SCHOOL TIMETABLE
Below is the lesson schedule. For bookings and more details contact Andrina 085 8519353 or phone 04493-48331.
Pupils can progress to taking part in our weekly show jumping competitions run every Friday evening during the winter & spring months. Ask your instructor for more details.
CURRENT RIDING SCHOOL TIMETABLE

Day

Time

Description
Monday
All Day
Closed
Tuesday
4.00 pm onward
Showjumping Ireland Training. Contact Rosemary: 086-6064959
Wednesday
3.30 pm
Lead Rein (1/2 hr)
4.00 pm
Novice Children Level 1
5.00 pm
Intermediate Children Level 1
6.00 pm
Children Intermediate Level 2
7.00 pm
Adult Beginner Lesson
8.00 pm
Adult Intermediate Lesson 60cm+
Thursday
3.00 pm
Novice Children
3.45 pm
  Intermediate Children Level 2
From 6.00 pm
Advanced Children's Lesson – 80cm + (riders with own horses/pony welcome)
7.00 pm
  Intermediate (adult) SJ Lesson – 60/70cm + (riders with own horse/pony welcome)
8.00 pm
Advanced Adult SJ Lesson – 80/90cm+  (riders with own horse/pony welcome)
Friday
6.00 pm
Training Shows (Nov-Jan ) School ponies may be hired for Friday shows if taking lessons during the week, Please book after your lesson or with Andrina by 2.00 pm on Thursday. Pony Hire: €10 (plus show entry fee)
Saturday
9.30 am
Children Showjumping Advanced 80cm +
10.30 am
Beginner Children Level 1
11.30 am
Children Level 2
12.30 pm
Lead Rein (1/2 hr)
2.00 pm
Children Level 1
3.00 pm
Children Intermediate – Level 2
4.00 pm
Adult Intermediate
Sunday
Terms & Conditions
Clients are asked to read and comply with this and any other notices around the premises. They are there to ensure the safety of all clients, children and staff.
Safety When Riding
Correct, safe footwear must be worn by all riders. Riding boots or a sensible shoe/boot with a heel should be worn.
Riders should switch mobile phones off when riding and no cameras will be allowed out on treks.
Parents and members of the public are asked to remain outside the arena unless asked to enter by a member of staff.
Clients are also asked to please keep off the fences.
No flash photography around the arena please.
Clients are asked to always be aware of danger while around these premises, especially around the horses and stable area.
Clients are asked to supervise children at all times and are asked not to enter the stable block or stables unless under supervision. Please do not feed the horses and no dogs are allowed on the premises.
Booking, Payment & Cancellation
All riders must complete a Registration Sheet and Disclaimer form before they ride.
In the event of cancellation PLEASE notify us 24 hrs in advance of bookings
For ease of management all clients are asked to pay for their lessons or treks at the beginning of the session. .
The management reserves the right to add to or amend these terms and conditions.
We also reserve the right to refuse entry to these premises.